Welcome to B16 Clinic!
Who are we?
B16 Clinic, opposite prozone mall, Coimbatore, exclusively offers a full range of treatments relating to hair and skin. Our experienced dermatologists employ internationally approved technologies to offer cosmetic and aesthetic solutions for all your beauty needs. We strive to provide customized, effective and affordable treatments with the surety of reliability and experience. Ethics, Clinical hygiene and hospitality have always been the very roots of our foundation upon which each of our endeavours have found satisfaction, trust and appreciation.
What can you expect from us?
You can expect nothing less than the best. That is because we never compromise on your satisfaction and trust. We always keep our standards of commitment, professionalism and medical ethics high and have specialists and professional staff who deeply abide by them. You will feel at home as you walk through our clinic with its inviting and pacifying ambience, friendly staff and the best and most advanced treatments from our highly qualified practitioners.
What are our standards?
We maintain high professional standards in each of our endeavours. Using the most advanced medical equipment, rendering specialised treatments and ensuring high levels of hygiene, we have created among our clients unflinching trust and belief in everything we do. We also value the feedback of our clients and invest time in follow-ups and recommendations. We have a lot of clients who return with complete satisfaction and fulfilment with our treatments after having failed to get good results elsewhere. Adhering to proven practices and ensuring your comfort, we strive to move forward to where our standards and purposes meet.
SERVICES
SKIN
At B16, Skincare and treatments related to the skin have a single mantra: Quality, customised, client comfortable, clearly rejuvenating treatment that meets convenience, cost and satisfaction.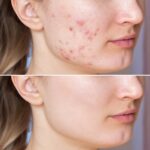 HAIR
Your hair reflects your confidence, care, and self-esteem, and we know it! B16 offers a wide variety of treatments to let your pride soar high!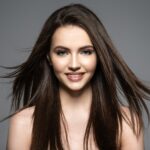 BODY
Uncertain and anxious?
You are in the right space. Allow us to help you by checking out our treatment and contacting our team straight away!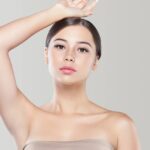 MEN
Not just you, let your skin smile too!
Stay youthful and exude radiance wherever you go!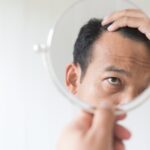 BRIDAL SKINCARE
Our Bridal skincare treatments are medically approved and last long with no side effects or harm. We recommend this to you because we know you are worthy of it! If not for your BIG day, when?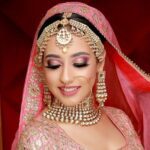 TREATMENTS
Personalised, effective and hassle-free treatments to achieve the dream you!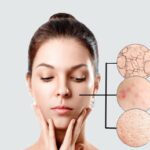 "I visited the clinic for my skin problems. I had freckles over my nose and cheeks. It got cleared in 2 laser sessions. Doctor Abirami and the staffs are very patient and friendly. I saw good results within a month and definitely will recommend the treatment as one of the best in Coimbatore.
I recommended Dr Abirami to my Brother-in-law for his skin problems. He is now travelling from Chennai to Coimbatore every month for his laser treatment. He is very satisfied with the results."
Sahana Mohan

"I had a hair loss problem for more than a year. I have been consulting with Dr Abirami Ma'am, who explained very clearly about the cause of hair loss and prescribed me the medications. The doctor is very kind and friendly, and her treatment is very good. I got good results now, and I can see hair regrowth. Staffs are good and so helpful for fixing an appointment."
Kaja Sherief

"Nesam skin clinic( now as B 16 Skin Clinic) in Saravanampatti is a golden catch. By far, Nesam ( B16 skin Clinic) provides the most affordable skin care in the city. Dr Abirami has a very sensible and friendly approach towards her patients and their wellness. I've been visiting Dr Abirami for more than 3 years and I would recommend Nesam Skin clinic ( now as B16 Clinic) to anyone who has skin-related issues, or who would like to improve and maintain their skin health in the city of Coimbatore."
Naren
writer and IT professional

"Whatever your skin condition may be, Dr Abhirami will help you out with it and make you able to live a normal life with hope and confidence. Dr Abhirami has given me the hope to live a normal life. She's such a gem of a person. My heartfelt thanks to Dr Abirami."
John T. Matthew